THE NELSON BENCH REVISITED BY 50 DESIGNERS
For the 22nd auction of the Association, the Nelson Bench by George Nelson – edited and offered by Vitra – has been revisited by the Atelier Tristan Auer & the Ateliers Philippe Coudray with the partici-pation of the manufacturer Lelièvre.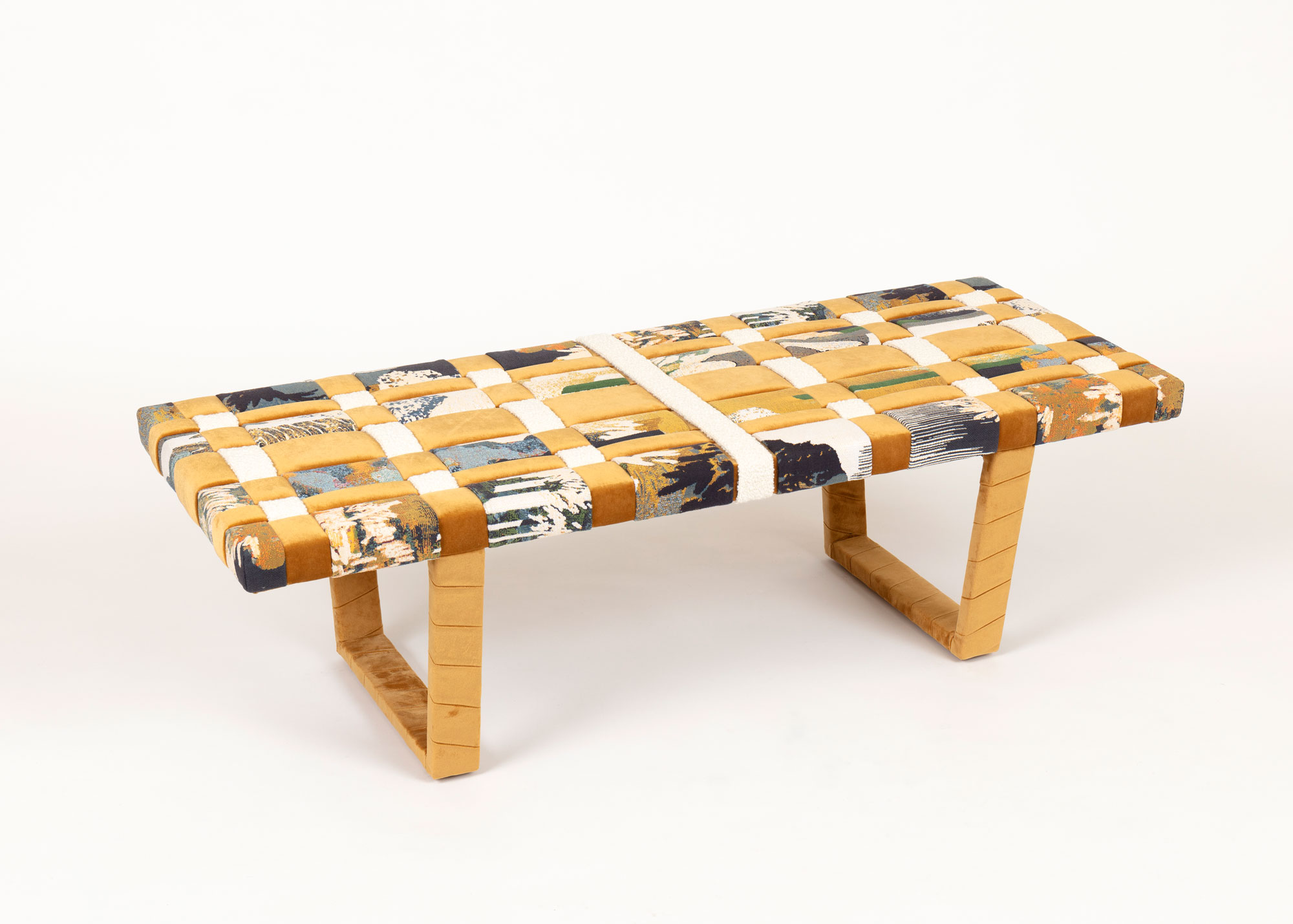 Les lattes de bois qui constituent le Nelson Bench original, ont été remplacées par une composition d'entrelacs de bandes gainées de tissus multicolores.
Pour suivre les artistes dans leur processus créatif, vous pouvez consulter les stories à la une de la page Instagram de l'Association La Source : @associationlasource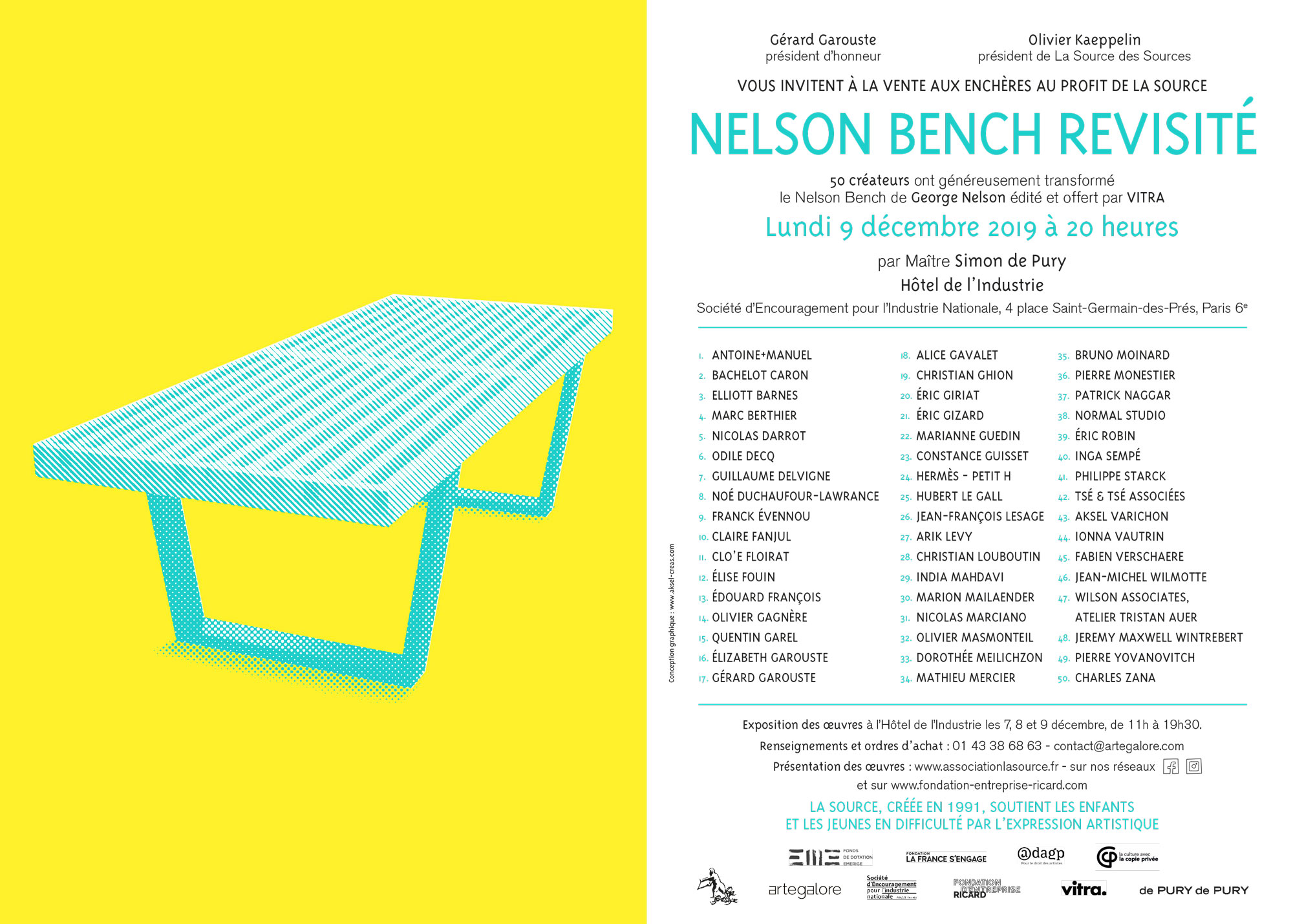 The wooden slats that make up the original Nelson Bench have been replaced by a composition of in-terlacing strips sheathed in multi-colored fabrics.
To follow the artists in their creative process, you can view the front page stories on the Association La Source's Instagram page: @associationlasource