"Le Salon de Compagnie" by ELLIOTT BARNES INTERIORS
For this session, the interior designer Elliott Barnes proposed a contemporary interpreta-tion of trims.
He asked the Ateliers Philippe Coudray to work – in a pleated style – the Pastorius leather of the City range from Studioart, and then to upholster panels.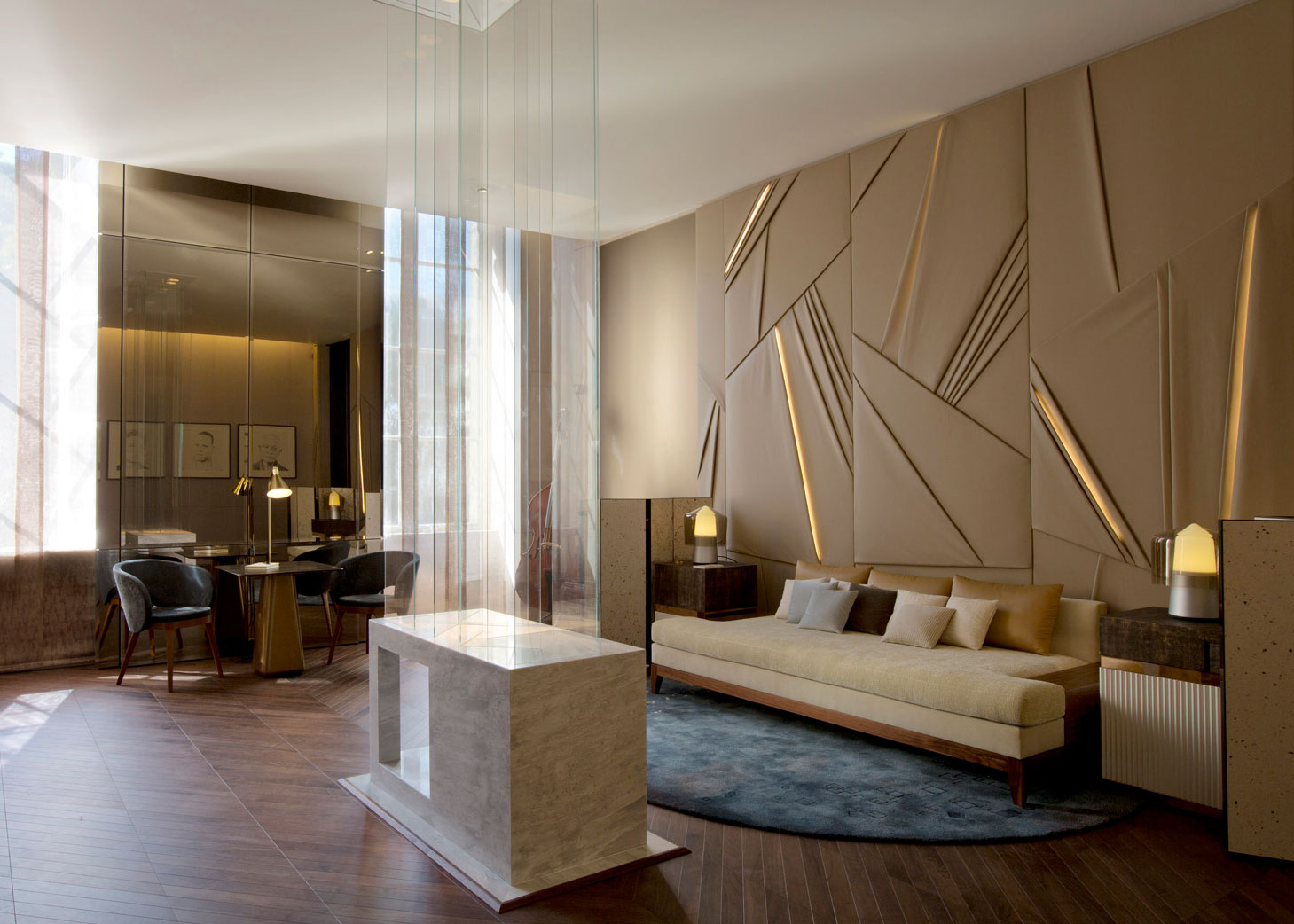 Emphasized by LEDs, these large pleats structure, sculpt and wrap the wall space behind the lazy bed. And the wall becomes a artwork.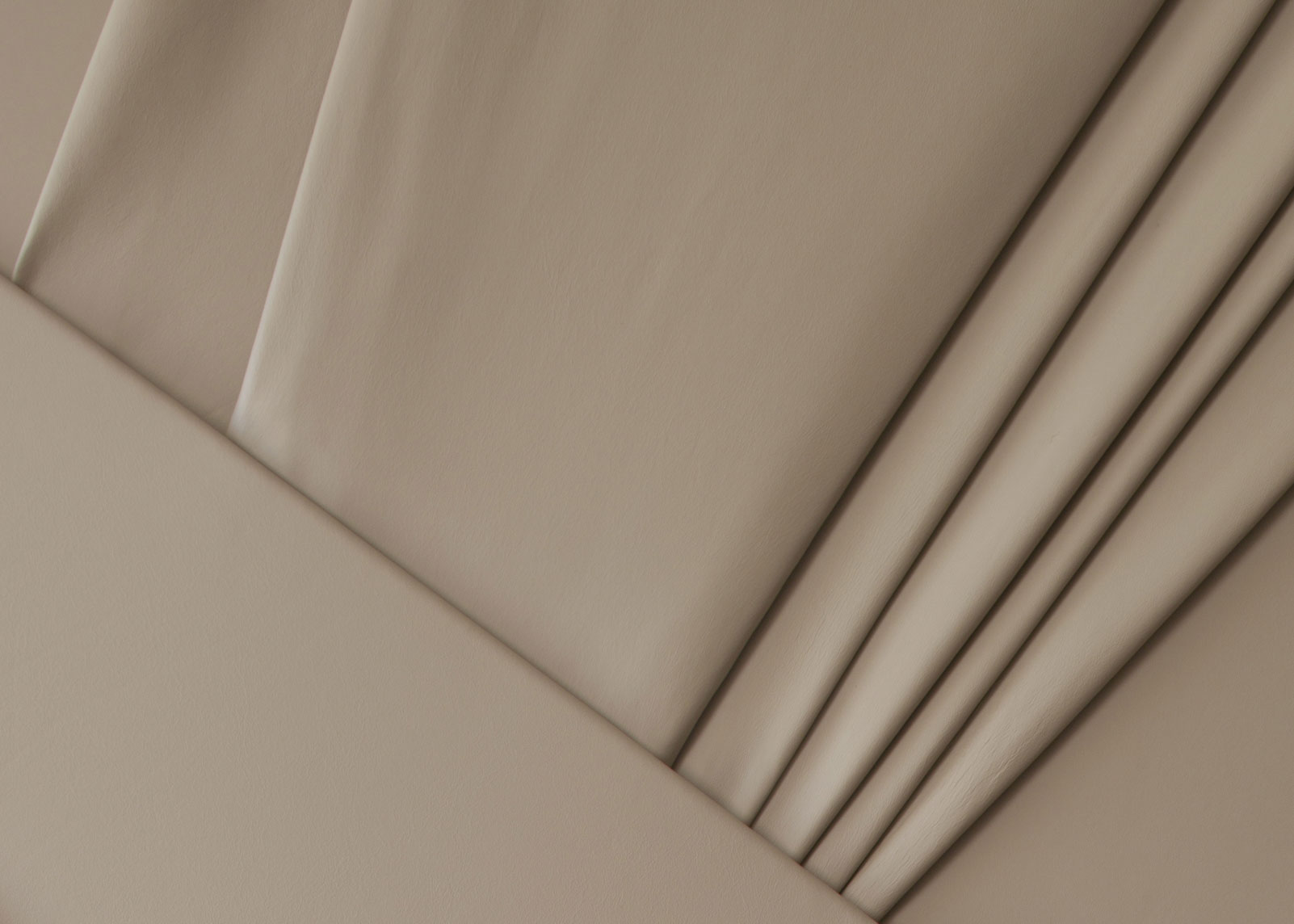 Elliott Barnes "What I found interesting was to take a technique used in "pleated" mode and transpose it into interior architecture".